About US
International Cash Payments Platform
Now
your
customers
can
spend
CASH
digitally
PiP iT's unique B2B platform powers international CASH payments so that our partners and their customers can:
Accept CASH cross-border bill payments
Load CASH to eWallets
Accept CASH for eCommerce orders
Lodge CASH to bank accounts across borders
WE ARE THE ONLY COMPANY IN THE WORLD TO PROVIDE THESE INTERNATIONAL CASH SERVICES
Secure

Payments are made offline so there are fewer security risks.

Easy To Use

Send a bar code to your customers which they pay through our Collections Netwroks.

Private

Private and secure for your customers. Simple and efficient for you

No Bank Necessary

With PiP iT your customers don't need banks or cards to make payments
Partners
You can use PiP iT at:
Go Back
Our Team
Meet the Team Behind PiP iT Payments
Ollie is the CEO of Terraforma, the company behind PIP. Ollie has twenty years experience developing strategies for Start Ups and SMEs to target new markets and to grow. He specialises in building teams and implementing plans and making them work!
A skilled communicator with competencies in: business planning & strategic management, financial planning & management. Expertise in e-Commerce & IT, billing & payment systems, financial services, sales, marketing and media.
Tricia is Ops manager at PiP iT handling the day to day operations for the team. Tricia ensures projects are managed effectively to meet partner goals as well as our own. Tricia has 20years in the IT industry as a business and technical consultant and in client project management working in the US, UK & Ireland.
Clare Tracy
Marketing Manager
Marketing & business strategy specialist with strong analytical, planning and organisational skills. Experience in creative & effective marketing solutions to help businesses grow. Clare has over 15 years experience in marketing & business strategy in the corporate sector.
Sasa Popovic
Marketing Coordinator
Sasa is professional with over 10 years of work experience in digital marketing & e-commerce, focused on maximizing sales performance for clients with an online presence. Strong knowledge of SaaS, WordPress, Joomla, SEM, PPC, SEO, CRM, project management. Inbound Marketing Specialist with proven experience with client work for both B2B and B2C.
Advisors
Matthijs is a former VP for MasterCard, Director of Corporate Accounts for Intrum Justitia and VP of Sales EMEA for WorldPay. He currently runs a FinTech consultancy; Pinewood Advisory and is a mentor at StartUpBootcamp Netherlands, Matthijs is advising PiP iT on our growth in Europe
Giles spent 18 years with Bank of Ireland providing key innovation skills. He was the team leader that launched both Banking365 (Bank of Ireland's online banking platform) and BOI App. He now runs Concorde Consulting which specialises in working with FinTech and Start Ups. Giles has now joined PiP it as an advisor.
Robert Rosenberg is the Director for Entrepreneurial Programs at the Chicago Booth University and he brings the world of start up and scaling experience to PiP iT
Mark Grenham
Tech Advisor
Mark has a background with high tech brand such as Ericcson and Elan, now he is CTO in Avova Technologies. Now he also provides PiP iT with tech advice'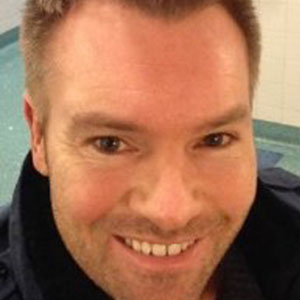 Jason is driven to make the world a better place and is passionate about bringing innovative people and businesses together across all disciplines with the intention of providing resources and tools to support the growth of others. Jason is a native of BC and is a serial Entreprenuer with nearly 3 decades of experience building businesses globally in diverse industries and markets including Canada, Australia, The Caribbean, South and Central America, Hong Kong, Monaco, Malta, United Kingdom, and others. Jason is often referred to as a thought leader, connector, strategist, evangelist, deal maker, coach, mentor, firefighter, customer champion, decision maker and problem solver. Jason currently resides in West Vancouver, he enjoys mentoring Young Entrepreneurs, he is a mentor with Futurepreneur, an advisor for several entrepreneurial startups, he is a volunteer with the Canadian Auxiliary Coast Guard Search and Rescue, a member of Virgin United, Tedx YourGX, and loves to travel.
Sony in the UK, initially working in R&D for Sony Broadcast and Sony. In 2000 he moved to Sony Computer Entertainment Inc. (SCEI) where he spent the next 7 years developing and launching the PlayStation 2 online platform. Bobby was instrumental in setting up some of the key strategic alliances that gave wings to the PlayStation Network which eventually became the PSN of today In 2006, Bobby joined Mizuho Securities in Tokyo to spearhead the expansion of Mizuho's cross-border M&A Advisory business across the globe, initially in the Americas and then focused on Asia advising on multi-million and billion dollar deals. From February 2012, he transferred to Mizuho Corporate Bank's Asia Financial Solutions Division in Singapore, where he spearheaded Mizuho's cross-border M&A. From 2015 – 2016 Bobby worked with UK Trade & Investment (UKTI) as a Technology Sector Specialist, charged with identifying strategic inbound investment into the UK from predominantly Asian Corporates">Bobby began his professional career as an engineer at Sony in the UK, initially working in R&D for Sony Broadcast and Sony. In 2000 he moved to Sony Computer Entertainment Inc. (SCEI) where he spent the next 7 years developing and launching the PlayStation 2 online platform. Bobby was instrumental in setting up some of the key strategic alliances that gave wings to the PlayStation Network which eventually became the PSN of today In 2006, Bobby joined Mizuho Securities in Tokyo to spearhead the expansion of Mizuho's cross-border M&A Advisory business across the globe, initially in the Americas and then focused on Asia advising on multi-million and billion dollar deals. From February 2012, he transferred to Mizuho Corporate Bank's Asia Financial Solutions Division in Singapore, where he spearheaded Mizuho's cross-border M&A. From 2015 – 2016 Bobby worked with UK Trade & Investment (UKTI) as a Technology Sector Specialist, charged with identifying strategic inbound investment into the UK from predominantly Asian Corporates