PiP iT Partners ZymPay to offer GAIN Cash & Carry Vouchers
Posted On 28/11/2017
By Ollie Walsh
GAIN Cash & Carry Vouchers can now be paid for in CASH from the UK with PiP iT & ZymPay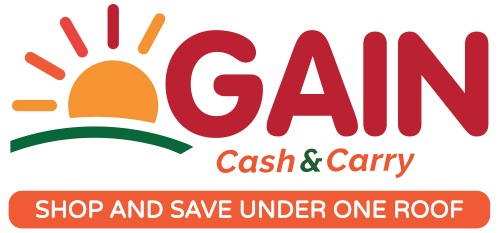 GAIN Cash & Carry is a fast-growing wholesaler in Zimbabwe with 60 stores nationwide selling a wide range of products sourced from the best suppliers to the general public.
In September, PiP iT partner ZympayDirect.com launched an international voucher service where Zimbabweans living in UK can buy GAIN Cash & Carry vouchers and send them via SMS message to their family at home.
Not only are there no fees for emigrants to send vouchers home, there is also a 5% top-up bonus which is provided by Reserve Bank of Zimbabwe.* This bonus means that, for instance, an emigrant buys and sends a £100 voucher home and their family receives a voucher worth £105.
Zympay have now added PiP iT as a payment method to the program, meaning emigrants living in UK can buy GAIN Cash & Carry vouchers in UK Post Office with cash.
This is of huge benefit for Zimbabwean emigrants living in UK, especially those who have moved there recently. It can be very difficult for emigrants to open bank accounts, so they are reliant on remittance services to send cash home. This can cost up to 10% of the value of the transfer, money which is needed on the ground in Zimbabwe.
Now, with PiP iT available on ZympayDirect, the GAIN Cash & Carry vouchers can be purchased with cash and sent via SMS.
The process is simple and hassle-free:
The consumer creates a ZympayDirect account (which is FREE).
They select the value of GAIN Cash & Carry voucher they want to buy.
The select to pay via PiP iT.
They then receive a barcode to their phone via email to the value of the voucher which can be paid for in cash at any of the 12,500 Post Offices in the UK.
The Post Office scans the barcode, and the consumer buys the voucher with CASH.
The consumer then sends the GAIN Cash & Carry voucher to their family by SMS and that's it!Consumers do not need a bank account, a credit/debit card or even a PiP iT account, all they need is the free ZympayDirect.com app.
*Subject to Reserve Bank of Zimbabwe Export Incentive Scheme Regulation