PiP iT Pitching at Seamless Payments – Dubai
Posted On 09/04/2018
By admin
It seems that for a scale up, funding never ends!
Having recently confirmed a seed funding round, PiP iT is pitching again!
We have been selected to pitch at the prestigious Seamless Payments event in Dubai on the 16th of April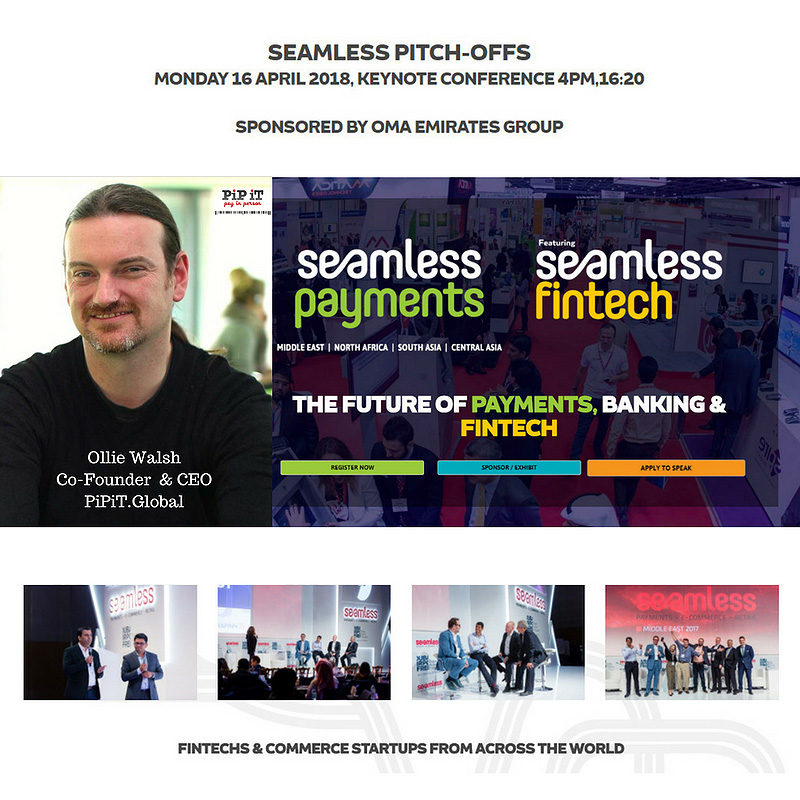 The pitch is on at 4pm on the Main Stage of the conference with PiP iT being one of ten companies battling it out both for the prize and to attract the attention of the investors in the room!
If you want to see in five minutes what PiP iT is, come along.
If you don't want to wait till the 16th you can see what we do here!
Our CEO – Ollie Walsh and COO – Julian Callaghan will be at the event for both days and are available to meet for funding discussion, however, they are in the area to meet with local partners and potential customers so if you'd like to meet with them to discuss any partnership opportunities email ollie.walsh@pipit.global and we will book it in.