Cash vs. Card Payments
Posted On 27/03/2018
By admin
It's obvious that technology has and will continue to change our lives. One of our most common events in life is changing too. The event of payment.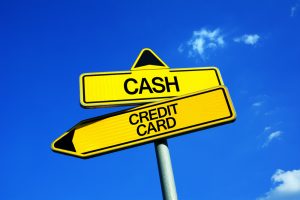 In most advanced countries, payment tools such as cheques have disappeared or are dying a slow death, and new electronic ones are emerging at a fast pace. Nowadays even the church accepts mobile payments for collecting donations. Thanks to facial recognition in China you can buy fast food just with a smile!
In general, innovations are putting huge pressure on bank-based payment systems both within and across borders. First smartphones and recently cryptocurrencies are disrupting current banking business models in such a manner that some central banks are considering issuing digital versions of cash.
People hold more cards and use them more often today than ever. The average number of payment cards (in CPMI member countries) rose from 1.1 to 2.5 per person in 2007 – 2016 period, and the frequency of card use increased from around 60 to 80 transactions per person. Card payments are booming but at the same time the value of card payments has declined.
Despite continuing digitalisation, cash in circulation is not dropping for most countries. The continuing demand for cash has been especially noticeable in advanced economies since the start of the Great Financial Crisis. In developing countries – especially in Africa –  cash will continue to be the primary means of payment due to slow penetration of innovative technologies.
In such conditions, innovative concepts like PiP iT can accept cash payments and direct funds for payment of bills or lodgement to ewallets or bank accounts.
Interested in this topic? READ THIS BLOG —> Why Will Cash Stick Around?