Cash is still King in India!
Posted On 19/04/2018
By admin
Although the demonetization of INR 500 and INR 1,000 banknotes announced on the 8th of November 2016 by the Government of India undoubtedly lead to the growth of digital payments in India, cash is still the king. For the last several weeks, ATM's across India have been displaying the "no cash" sign.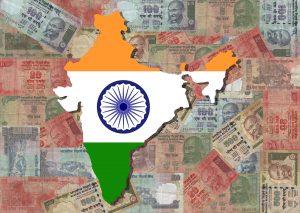 Despite the growth of the digital payments industry in India, currently, more than 95 percent transactions are still executed by the means of cash and checkbooks. In fact, in over 6 months in 2017, less than 1/3rd of the total targeted transactions were digital. Nonetheless, digital payments are not a lost cause.
In states like Andhra Pradesh, Telangana, Karnataka, Madhya Pradesh, Gujarat, Uttar Pradesh, Bihar, and Manipur people are seen forming long queues outside the facilities, so much so that banks have had to impose restrictions on withdrawals so as to deter people from hoarding money.
It was expected that digital payments will bridge the demand for cash, but even though electronic transactions are growing in high numbers, it's not in accordance with what the government expected. The primary challenge for digital payment players is security issues. Digital payments are equally at risk, if not more. And security remains a major concern for the Indian population as far as payments are concerned.
In situations like this one, FinTech startups have a great opportunity to solve problems between people and financial institutions. PiP It has developed a system to solve such problems. Since there's a shortage of cash in India, and digital payments are still not implemented fully, Pip It's International Bill Pay solution provides an opportunity to expats from India to pay for the bills of their family and friends in their home country.
Interested in this topic? READ THIS BLOG –> Why Will Cash Stick Around?